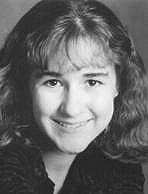 FRANCESCA SMITH
Sometimes credited as Francesca Marie Smith, she may not have as much experience as other actors, but this does not take away from the extent of her skills.
Francesca is the young voice actress behind those unforgettable characters like Helga G. Pataki, Sheena (all though this really has never been certified) and Gloria on Hey Arnold!. And she also gives life to Ashley Beaulais from Recess (see Disney for more information). You have to really be listening for her to hear her most of the time.

Although her credits to date are few, this is sure to change in the near future. She has the makings of a great voice actor and it would be advisable to keep a look out for this future superstar.
Thanks to dusko@rivalquest.com for supplying me with this picture.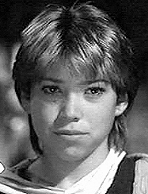 TORAN CAUDELL
Toran Caudell, the very first Arnold in the series. Arnold faces normal, everyday problems, along with a few out of the ordinary situations. Among these are bullies, girls, teachers, changing voices, school projects, and, on occasion, an urban legend or two (this is his best bud, Gerald Johanson's, department).
Arnold lives with his Grandpa who is a "wily old coot" (Dan Castellaneta), and his crazy Grandma (Tress MacNeille).

Other stuff Toran has done is movies "Johnny Mysto: Boy Wizard", "Max Is Missing" and series "7th Heaven".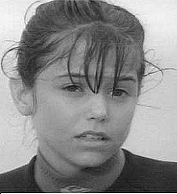 ANNDI McAFEE
Often reffered to as Anndi L. McAfee, or Anndi Lynn McAfee. Young child actress provides the voice of Helga G. Pataki's best friend, Phoebe Heyerdahl ... a 4th grade Kentuckian "brainiac" who always does her homework, gets straight "A"'s in school and helps her fellow peers with assignments. She has a crush on Gerald and once turned from a nice quiet girl to a bossy tartar hall monitor!

Anndi's other work include appearing on Tim Allen's "Home Improvement" as Randy's girlfriend, voice casting as young Katherine in "Princess Katherine" and provided one of the voices in the new "Tom & Jerry" movie.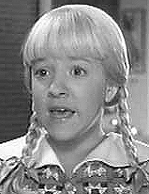 OLIVIA HACK Provides the voice of Rhonda Lloyd Wellington - a 4th grade "Fashion Queen", who's always throwing parties, shopping, or talking about her summer vacation in Europe. Her best friend is Nadine and there's evidence she might like Sid.

Olivia's other role was playing Cindy in Sherwood Shwartz's "The Brady Bunch - Movie" and "A Very Brady Sequel".
SAM GIFALDI Is the voice of Sid, 4th grade keeper of kid legends, gossiper, and "stringy haired boy" or "popsicle stick nose", is Stinky's best friend and is always seen either carving soap bars to look like principals, or putting the moves on Ruth McDougal at partys.

In most cases, Sid ... well, he's just there!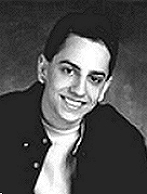 JARRET LENNON Looks nothing like his character sounds, Eugene, 4th grade "jinx" who's VERY unlucky, always seen crashing into something and hurting himself, or looking at the bright sunny side of things! He once turned from a sweet nice guy to a rebel when he found out the Abdicater was a fake, he plans to be a choreographer when he grows up and there's evidence that he likes Sheena.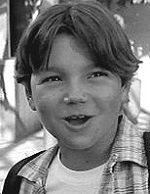 JOSEPH ASHTON There was evidence once that he also played Arnold, but it has never been proved. He mainly plays Iggy, 4th grade "cool" kid who's reputation was damaged EXTREMELY when Arnold accidentally told Sid and Stinky, Iggy's secret about him wearing bunny pyjamas!
He lives in a big condo with his mom and once drew a picture of Principal Wartz as a circus clown and he stayed afterschool in detention.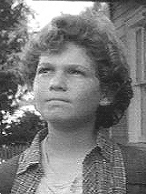 JUSTIN SHENKAROW
Plays Harold Berman - Jewish 4th grade "bully" who repeated the grade 2-3 times making him actually a 13 year old 8th grader, but being as dumb as he is Quote: Easy Squeezy Lemon Peazy, he's a 4th grader! Harold is fat, loud, and obnoxious, is always seen pickin on kids, taunting Arnold's batting at baseball, and hanging out with Sid, Stinky, or his girlfriend Patty.

QUOTE: Its not that I'm dumb or anything they said I didnt "apply myself", thats all!
Justin has also appeared in "The Little Rascals".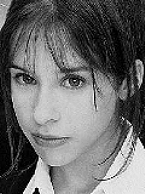 LACEY CHABERT
She provides the voice for Ruth P. McDougal, a 6th grader who managed to capture the heart of Arnold in "Arnold's Valentine". She's a bit of a dumb person because, QUOTE: "Everyone knows who anonymous is. He's that guy who writes all the poetry." (reffering to Arnold's Valentine message "Signed: Anonymous.").
Helga hates her and thinks QUOTE "She's nothing but a stuck up, sixth gradey, training bra wearing, sixth grader!". She didn't last all that long in the series and suddenly disappeared.
Lacey's other work was mainly "Party Of Five" fifth and sixth season.
RELATED ACTORS PHILLIP VAN DYKE (Arnold 2) - TRESS MacNEILLE - DAN CASTELLANETA










Hey Arnold! and all parafilnalia are registered trademarks of Viacom International, Snee Oosh, Games Animations & Nickelodeon, 1996-1999. All rights are reserved. Therefor, I have no legal rights to use them for profit ... I put this site together as a bit of fun. Please respect ALL copyright laws.